Rainbow Snakehead - Channa bleheri
Species name: Channa bleheri

Synonym: Channa bleheri

Common name: Rainbow Snakehead

Family: Channidae

Order: Perciformes

Class: Actinopterygii

Maximum size: 20 cm / 8 inches

Environment: freshwater

Origin: Endemic to the Brahmaputra River basin, Assam, India

Temperament: Aggressive

Company: Channa bleheri (Rainbow Snakehead) should not be kept with fishes that are much smaller then themselves.

Water parameters: Temperature 22-28˚C / 72-82˚ F; pH 6-7.5

Aquarium setup: Channa bleheri (Rainbow Snakehead) is due to it's size on of the most suitable snakehead species for aquariums. They should be kept in large planted aquarium tanks with open areas and hiding places. They need surface access to be able to get the air the need to survive.


Feeding: Channa bleheri (Rainbow Snakehead) accepts most living and frozen food. Also accept most other meaty food.

Breeding: Channa bleheri (Rainbow Snakehead) can be breed in aquariums. The males are larger then females of the same age. You can se the pair starting to swim closer and touch each other approximately two days before the spawning. The eggs float and are guarded by both parents. This species secretes a mucus on their heads that the fry feed on. The fry doesn't need this mucus to survive but grows faster if they are left with their parents and allowed to eat it.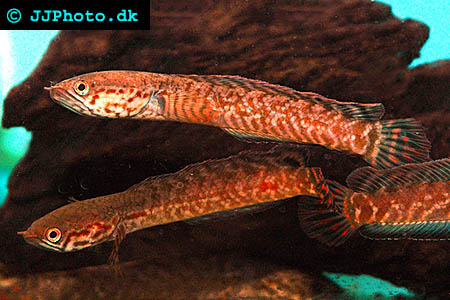 Picture of Rainbow Snakehead - Channa bleheri. Copyright www.jjphoto.dk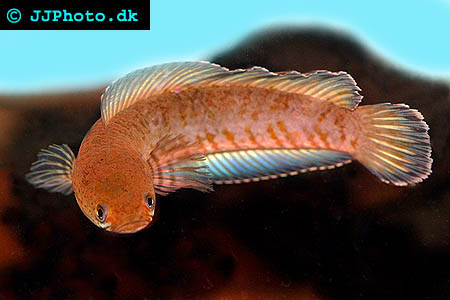 Channa bleheri - Rainbow Snakehead. Copyright www.jjphoto.dk
Didn't find the info you were looking for? Register for free and ask your question in our Aquarium forum !
Our knowledgeable staff usually responds to any question within 24 hours