Koi Carp - Cyprinus carpio carpio
Species name: Cyprinus carpio carpio

Synonym: Here

Common Names: Koi Carp

Family: Cyprinidae

Order: Cypriniformes

Class: Actinopterygii

Max. size: 120 cm / 48 inches

Environment: Fresh and brackish water

Origin: Globally

Temperament: Non-aggressive.

Company: Can be kept with most large non aggressive fish species.

Water parameters: pH 7.0-7.5, temperature 3 - 32°C / 37 - 90° F

Aquarium setup: Cyprinus carpio carpio (Koi) requires a very large aquarium wit lot of open space to swim on at the surface and us better suited for ponds then aquariums. Areas with plants are appreciated if your aquarium are large enough to support both open areas and planted areas. Regular water changes and clean water are necessary for the species top thrive.

Feeding: All kinds of food.

Breeding: Females are rounder when in spawning condition. Successful breeding requires very large aquariums. Spawning can be stimulated by by changing the temperature, changing water conditions, barometric pressure changes or by adding new fishes to the setup. Cyprinus carpio carpio (Koi) normally spawn in water warmer then 18°C /65° F. Move eggs to a separate aquarium since the parents eat them.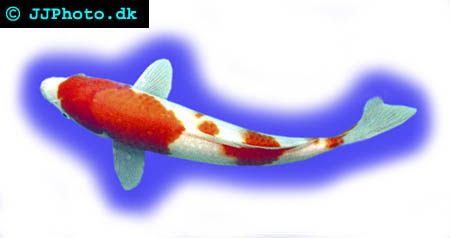 Picture of Koi - Cyprinus carpio carpio. Copyright www.jjphoto.dk
Didn't find the info you were looking for? Register for free and ask your question in our Aquarium forum !
Our knowledgeable staff usually responds to any question within 24 hours
Other Barb And Barb Like Fish Profiles: