Cold Spring Harbor Fish Hatchery & Aquarium
This is a review of the Cold Spring Harbor Fish Hatchery & Aquarium. For the most up to date information regarding hours of operation and admissions i recommend that you visit their official website.
About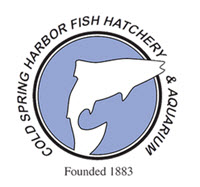 Cold Spring Harbor Fish Hatchery & Aquarium is a public aquarium and catfish hatchery located Cold Spring Harbor, NY. On this page we are going to talk a little bit more about the aquarium and what you can expect if you visit it.
The Cold Spring Harbor Fish Hatchery & Aquarium has been open to the public as a non-profit educational center since April 1th 1982.  The hatchery is however much older than that and had been operating for almost 100 years before becoming a non-profit educational center.  It used to be a trout hatchery.
Today the Cold Spring Harbor Fish Hatchery & Aquarium feature a wide variety of fish and reptiles that you can see in an educational environment. The aquarium is well worth a visited if you are interested in fish and reptiles native to the New York area.    You can read a more thorough guide of what to except further down on the page.
When is it open?
Januari – May:
Open Daily: 10am – 5pm
June – August:
Monday – Friday: 10am – 5pm
Saturday – Sunday: 10am – 6pm (1 hours extra)
Days closed:
Easter Sunday, Thanksgiving Day, Christmas Day
Please always check their official website to verify their hours of operation
Admission cost?
Children under 2 years of age:  $0 (Free)
Children 3 to 12 years of age: $4.00
Children 12 – 18 years of age: $6.00
Adults:  $6.00
Adults over 65 years of age: $4.00
Members of the  aquarium enter for free.
Were is it located
Things to see
Fish
The aquarium feature native fish species in ponds and aquariums.  The Walter L. Ross II building is the main attraction if you love fish. This building house more than 30 different fish species that are all kept in aquariums that makes it easy to see them. Amoung the species feature you will find trout,  carp and bowfin. This is one of the few places where you can see Long Island brook trout. The building also feature baby turtles.
If you prefer smaller fish speces then you should visit the Fairchild exhibit building where you will find small native fish species and a lot of reptiles.
Outside the buildings there is a large number of ponds that are worth a visit.  Among them you will find.
Robert Koenig Memorial Pond:  A pond full with water lillies stock with trout.
Warm water ponds: Ponds featuring species such as gar, bowfin and carp
Hatchery ponds:  A large number of different ponds with different species that is used for their hatchery.
They also feature areas where you study tidal biotopes.
Reptiles
The aquarium feature a very large collection of reptiles, amphibians and turtles that are native to the area.  They have the largest collection of native amphibians in the Northeast.  You will find the amphibian collection Fairchild exhibit building.
Outside the feature a large turtle pond.  Babies from the adults in this pond can be found in the Walter L. Ross II building.
Fishing
They hatchery trout fishing most days of the week. They currently do not offer fishing on Wednesdays or Thursdays.  They offer a limited number of spots each day. Only 12 people are allowed to fish at any given time. I recommend that you show up early if you want to be certain that you get a spot.  There is usually more people wanting to fish than there are spots.   They charge a small fee if you want to fish. The fee is currently $5.
You must keep all fish you catch and you have to pay a small fee for every fish you catch.  You are allowed to keep the fish and take it home with you to it.  It is a cheap and fund way to catch dinner.  Trout taste very good.
You can rent equipment if you do not have your own.  If you have your one then you are allowed to use that.
Final thoughts
Cold Spring Harbor Fish Hatchery & Aquarium has a lot to offer. I only just scratched the surface in this overview.  They also offer education, summer camps, parties and a lot more. The aquarium is more than worth the price of admission and I recommend that you visit it if you are in the area.