Aquarium du Périgord noir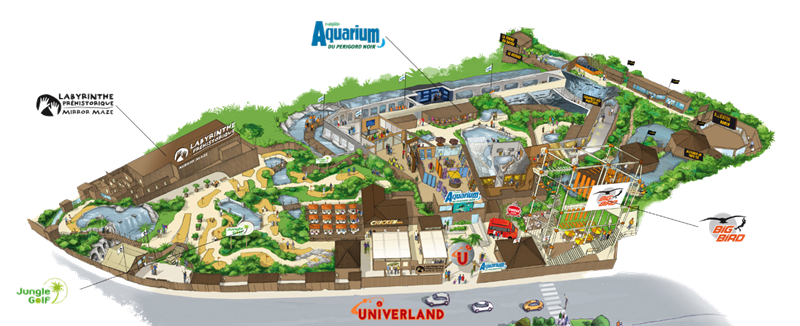 Aquarium du Périgord noir is a public aquarium and reptilarium located in southern France. It first opened in 1989.  It is family-centric and features a large amount of display.  The aquarium is somewhat lacking and primarily targeting local freshwater fish species.  They offer a nice koi exhibition.  It is worth a visit but there are other better public aquariums in France such as the aquarium in Nice and the nearby aquarium Monte Carlo. Aquarium du Périgord noir features a large and interesting selection of reptiles.
I recommend visiting the aquarium if you are in the area but it is not worth travelling far to visit the Aquarium du Périgord noir
Learn more by visiting their official website.
Where is it located
Aquarium du Périgord noir, PARC Aquarium, is located in South wester France.  It is located in the city of Le Bugue, about 100 km east of the City of Bourdeaux and 200 km north of Toulouse.
The address is 99 Allée Paul-Jean Souriau, 24260 Le Bugue, France
Pictures