Spanish Hogfish – Bodianus rufus
Species Name: Bodianus rufus
Synonyms:
Common Names: Spanish Hogfish

Family: Labridae, subfamily: Bodianinae
Order: Perciformes (perch-likes)
Class: Acinopterygii (ray-finned fishes)
Max.Size: 15.7 inches / 40cm
Environment: Reef, Depth 1-70m
Origin: Tropical Western Atlantic
Temperament: Aggressive
Company: Other moderatly aggressive species.
Aquarium Setup: 180gal minimum tank with plenty of Live Rock. Spanish hogfish is not Reef Safe
Food: A carnivorous diet is appropriate for these fish. Mysis and Brine Shrimp either frozen or live along with a wide variety of other forzen foods can be offered these fish.
Breeding: No info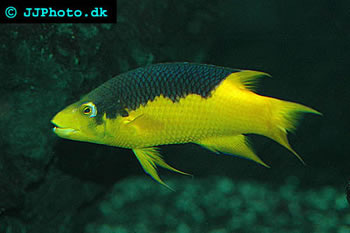 Spanish Hogfish - Copyright www.jjphoto.dk

Spanish Hogfish - Copyright www.jjphoto.dk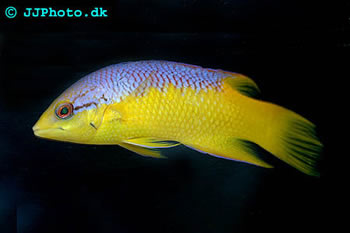 Bodianus rufus - Copyright www.jjphoto.dk