Polka Dot Loach - Botia kubotai
Species name: Botia kubotai

Synonym: Botia kubotai

Common name: Polka-dot Loach

Family: Cobitidae.

Order: Cypriniformes

Class: Actinopterygii

Maximum size: 10 cm / 4 inches

Environment: freshwater

Origin: Asia.

Temperament: Peaceful

Company: A medium sized Loach which suits any peaceful community tank.

Water parameters: Temperature 24-28°C / 75-82ºF; pH 6.8-7.3

Aquarium setup: This specis is best kept in a group of at least four individuals. As with most Botias, the Polka-dot Loach isn't as hardy as many other fishes and need good water conditions. You should also provide plenty of hiding and resting places. Was previously know as Botia angelicus and is often seen for sale under the name Botia angelicus.

Feeding: : Will accepted most food but Frozen and Live foods are favoured, especially bloodworms.

Breeding: : No captive breeding reports, little or nothing is know about breeding behaviour of this loach..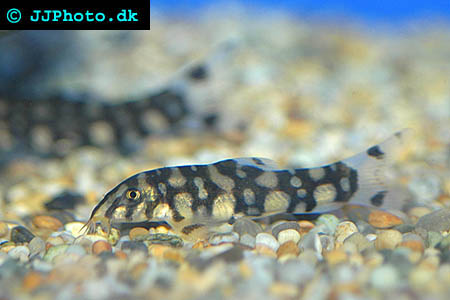 Picture of Polka-dot Loach - Botia kubotai. Copyright www.jjphoto.dk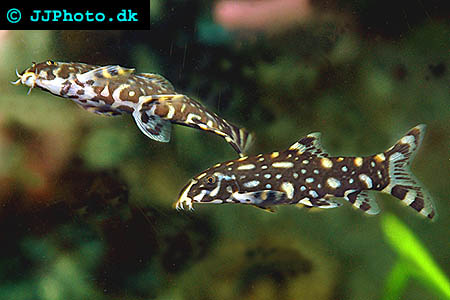 Botia kubotai - Polka-dot Loach picture. Copyright www.jjphoto.dk
Didn't find the info you were looking for? Register for free and ask your question in our Aquarium forum !
Our knowledgeable staff usually responds to any question within 24 hours


Other Loach Profiles: