Species name: Lophiosilurus alexandri

Synonym: Lophiosilurus agassizi

Common Names:

Family: Pseudopimelodidae (Bumblebee catfishes, dwarf marbled catfishes)

Order: Siluriformes (catfish)

Class: Actinopterygii (ray-finned fishes)

Max. size: 80 cm / 32 inches

Environment: Freshwater

Origin: South America: São Francisco River basin.

Temperament: Aggressive mainly towards others of same species. Predatory.

Company: Do not keep with fish that are small enough to eat. (half the fish size) best kept solitary or with large non-aggressive species.

Water parameters: pH 6.0 - 7.2, temperature 22 - 27°C / 72 - 81° F

Aquarium setup: This fish grows very large and needs a large aquarium with a sandy bottom. Do not get this fish if you cant give it the space it will need in the long run.

Feeding: Eats live aswell as frozen food. (fish, scrimps, crayfish)

Breeding Species have been breed in captivity.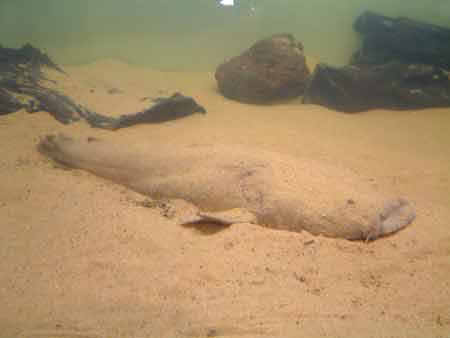 Lophiosilurus alexandri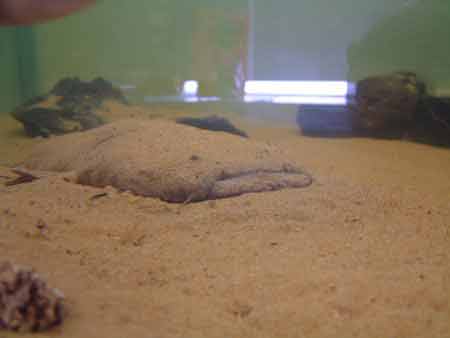 Picture used with permission of C. James