Bengal Danio - Devario devario
Species name: Devario devario

Synonym: Cyprinus devario; Perilampus ostreographus; Devario macclellandi, Danio devario.

Common name: Bengal danio, Sind danio, Turquoise danio

Family: Cyprinidae

Order: Cypriniformes

Class: Actinopterygii

Maximum size: 10 cm / 3.9 inches

Environment: freshwater

Origin: Afghanistan, Bangladesh, India, Nepal & Pakistan.

Temperament: Peaceful

Company: Devario devario (Bengal danio) can be kept in community aquarium with other active species.

Water parameters: Temperature 15-26°C / 75-86 F°; pH 6.0 - 8.0

Aquarium setup: Devario devario (Bengal danio) is relatively sensitive and need good water conditions to thrive. The aquarium should offer a lot of free space to swim on. Plants are not necessary.

Feeding: Devario devario (Bengal danio) accepts all kinds of food.

Breeding: Devario devario (Bengal danio) are easy to breed. Theya re egg scattering and the parents should be removed once the spawning is completed. Setup a aquarium with a substrate that protects the eggs like marbles and a few plants.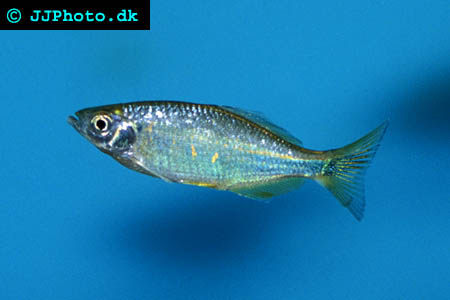 Picture of Bengal danio - Devario devario. Copyright www.jjphoto.dk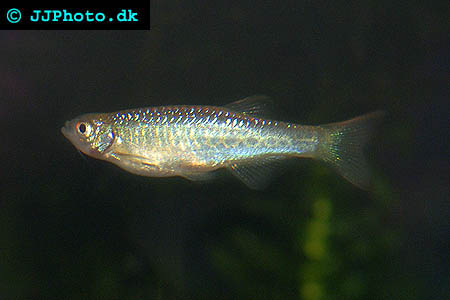 Devario devario - Bengal danio. Copyright www.jjphoto.dk
Didn't find the info you were looking for? Register for free and ask your question in our Aquarium forum !
Our knowledgeable staff usually responds to any question within 24 hours


Other Barb And Barb Like Fish Profiles: