A six-month long investigation by the Florida Fish and Wildlife Commission (FWC) has led to the arrest of seven adults and one juvenile in Tampa. The arrested persons are believed to have been involved in various illegal activates concerning marine life, including catching protected sharks, sea horses, peppermint shrimp and bay scallops in Floridian waters, and exporting illegally obtained marine life to Europe. They are also suspected of having sold bait fish and bait shrimp as food for human consumption.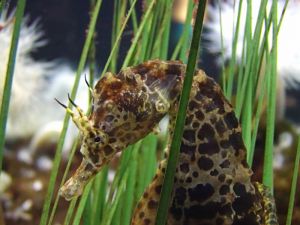 According to the FWC, the ring is believed to have operated for at least five years before attracting the attention of FWC. The ring lost a lot of animals due to poor maintenance, but the FWC still believes the group managed to sell $600,000 worth of peppermint shrimp alone.
The Florida Fish and Wildlife Conservation Commission came into existence on July 1, 1999. The Investigations Section of the commission conducts both overt (uniform) and covert (plainclothes) investigations, and one of their tasks is to target hard-core commercial violators by conducting long-term undercover investigations. In 2003, the Investigations Section made 554 arrests/warnings and seized 130 illegally possessed specimens of fish and wildlife including a cougar, tigers, leopards, primates, exotic deer, venomous reptiles, protected birds and exotic aquatic species.