Rock Beauty – Holacanthus tricolor
Species Name: Holacanthus tricolor
Synonyms:
Common Names: Rock Beauty

Family: Pomacanthidae
Order: Perciformes (perch-likes)
Class: Acinopterygii (ray-finned fishes)
Max.Size: 7.9 inches / 20cm
Environment: Reef, Depth 3-92m
Origin: Tropical Western Atlantic



Temperament: Semi Aggressive
Company: As young they are recommended as the sole inhabitant due to feeding habits. Young will feed on the slime of other fishes.
Aquarium Setup: Minimum 125gal with plenty of hiding spots.
Food: Feeds on sponge in the wild. Does not adapt well to aquarium foods. Will usually die after a number of months due to lack of sponge avaialbility
Breeding: Not captive bred.

Rock Beauty - Copyright www.jjphoto.dk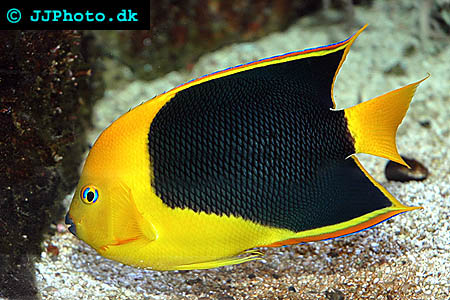 Rock Beauty - Copyright www.jjphoto.dk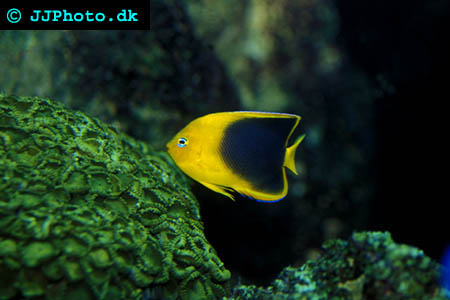 Copyright www.jjphoto.dk

Copyright www.jjphoto.dk

Copyright www.jjphoto.dk